See on Scoop.it – QROPS – Tax Tips for British Expats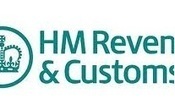 New QROPS Rules Amendments for 2013 Tuesday 11th December saw HMRC release draft clauses to be included in next year's Finance Bill which included QROPS rules changes for 2013.
Richard Malpass's insight:
A sigh of relief for the QROPS industry moving forward to 2013. QROPS pension transfers should proceed as usual with only the trustees carrying the headaches. Extra cost unlikely to be passed on to the client at this stage and will likely be shouldered by the QROPS trustees, for the moment, as competition for QROPS in Gibraltar, Malta and NZ is hotting up again which is keepng QROPS costs down.
See on www.qropsspecialists.com